cleanRoom
From 2006 OWA Polska has been supplying a high-end modular wall and ceiling systems dedicated to rooms with higher hygienic standards or with defined clean class which a given area has to fulfill.
We can offer you three different partition systems and four walkable ceiling systems dedicated to cleanrooms.
A wide range of aluminum profiles and endings together with four available core materials used as panel infills gives us a great opportunity to offer you a fully system solution which can meet almost all project requirements.
We offer a truly tailor-made solution! The important part of the OWAtecta cleanRoom partition system are single and double doors and system windows. The dimensions of all parts of the system (wall/ceiling panels, the length of aluminum profiles, doors and windows) can be easily adjusted to the specific requirements of a given project.
OWA Polska as one of a very few cleanroom walls and ceiling suppliers on the market has tested the offered product in such a detailed manner including full mechanical, fire reaction/ resistance tests, hygienic attestation and holds all necessary documents/certificates which allow to sell our products in European Union countries.
Due to the technical background, OWA is in a very short time able to quote and prepare technical documentation including all the necessary details of the system which will become an important part of Your investments.
We warmly invite You to familiarize yourself with our products, certificates, photo gallery and a list of finished and ongoing investments.
If you have any questions please do not hesitate to contact us via mobile or e-mail addresses. All contact data are to be found on the "Contact" page.
Products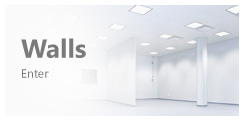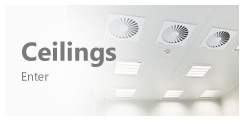 Learn more
Certificates
Our certificates
European Technical Approval nr ETA-08/0258 for the non-loadbearing partitions;
The CE mark for partitions for conformity with ETA-08/0258 and the CE mark for the ceiling system for conformity with EN 13964;
Reaction to fire class in accordance with EN 13501-1:
The Hygienic attestation for partition system HK/B/1231/01/2010;
The Hygienic attestation for silicone HK/B/0283/01/2007;
Learn more